After using a guide on a popular guide website I have decided to write up a little one to supplement it.
Tools needed:
13mm ring ratchet spanner
Hacksaw/pipe cutter
Flat head screwdriver
Car you are looking for: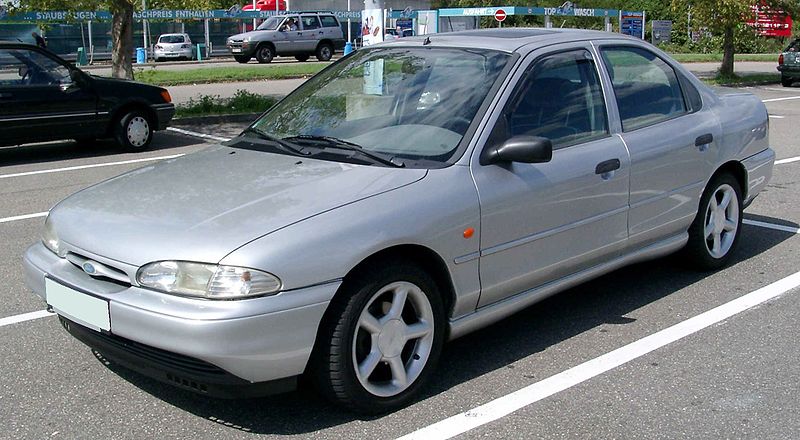 Around M reg. If it has different headlights etc, walk past it.
Don't worry if you find one that has an extra pipe coming out of the reservoir. This can be blocked up easily. Also, you
will
find some models that only have two outlets on the master cylinder, walk away.
Things to check:
1. Must be HUGE.
2. 4 pipes connected to the master cylinder.
3. Hope for the godsend of bias valves already fitted.
This guide assumes that you are in a scrapyard.
Remove the air filter, MAF pipe and then start disconnecting any pipes and wires from the drivers side of the servo. Squeeze your foot in and push these down because you
will not
get a spanner in there without doing so. Obviously on your fiesta take care doing this and maybe disconnect more pipes as you go, but you do need the space to move a spanner. I just did the brute force option as these pipes stay on and get crushed too in scrapyards.
Cut the brake lines, keeping the valves connected. Remove the vacuum pipe to the servo (if you get a good pop and hiss as it comes off your in great luck). Get that ring ratchet on those four bolts behind the servo and give them a few twists, shouldn't take much to be able to remove them by hand. Gently prise the servo out as far as you can shift it. Use a screwdriver the pop the R clip out which will most likely drop down into the nether regions and this should be reusable. Pop out the large pin that the R clip was in and out the Servo and Master cylinder comes!
I shall write the removing the rubbish one from your fiesta soon.