Making a manifold a Fitting individual throttle bodies to a zetec
This is basically what ive done and as a guide only with no guarantee it will work for you, its brief
for a reason as should be undertaken with a level of engineering knowledge to fill in the gaps (but
will add more detail later).
I currently have fitted early GSXR600 motorbike throttle bodies as have lots of other people and
information readily available for fitting these as they are easily split to re-space to suite the inlet
port spacing's, the info contained below is a mixture of my current set of GSXR600 and larger work
in progress GSXR750 set.
GSXR600K1 38mm internal diameter
Early GSXR750 40mm internal diameter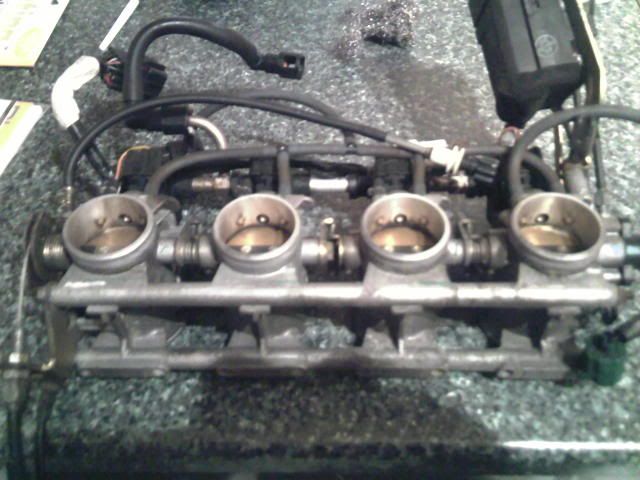 The throttle bodies do not necessarily need to be re-spaced it just makes the manufacture of
the manifold easier as there will be no compound curves to manufacture and as using the original
zetec injectors and sandwich plate do not have the added problem of manufacturing/modifying
the fuel rail.
The throttle bodies are individual castings held together on threaded rods, to re-space need to
start with removing the surplus secondary butterfly system, injector fuel rail and unbolt, take
care when pulling apart to retain the throttle linkage springs for re use.
surplus secondary butterflys and rod to be removed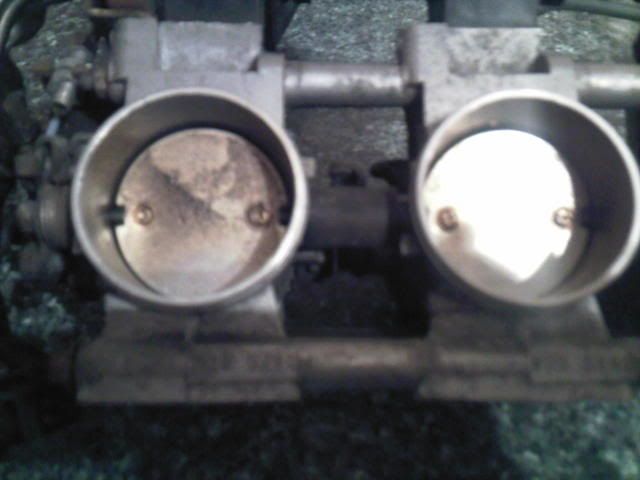 and stepper motor
End up with four individual throttle bodies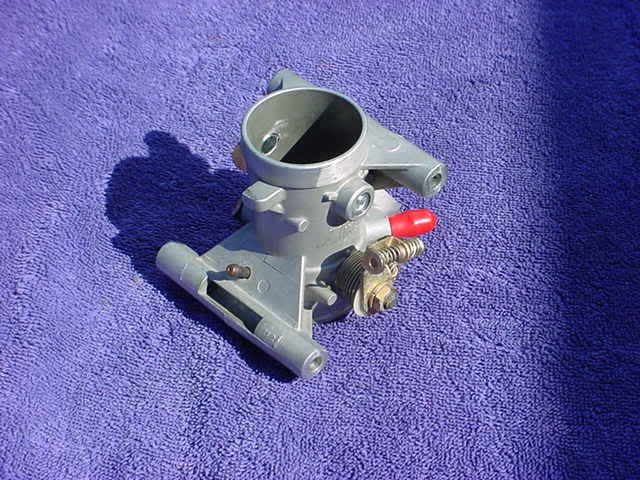 The holes where the secondary butterfly's were removed and GSXR injectors were removed
need to be plugged, I have the luxury of a lath and turned some aluminium interference fit
bungs to plug the orifices.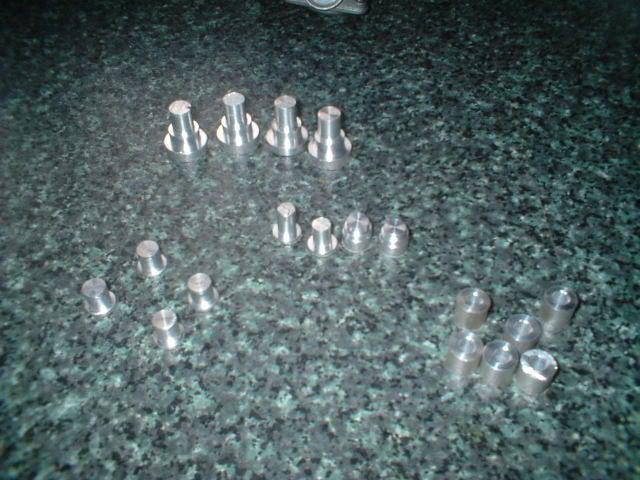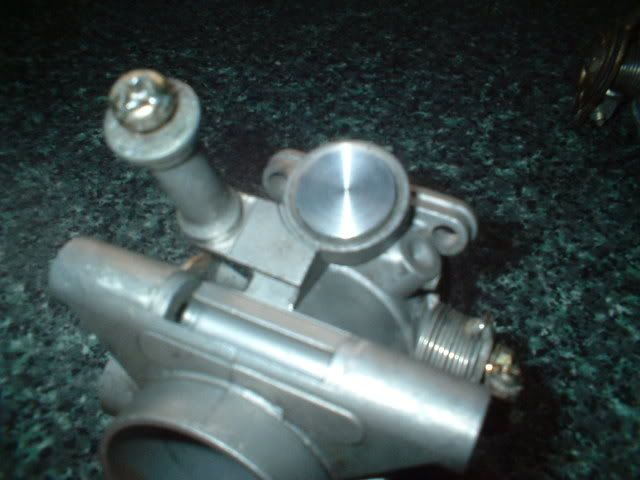 Then a case of measuring your inlet port spacing's and making more spacers to suit,
Firstly for the throttle arm linkages need extending where I used 10mm flat steel overlapped
and tack welded on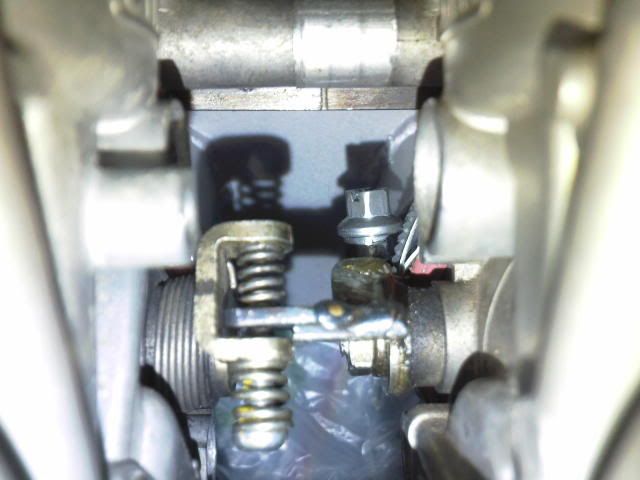 And more aluminium spaces these slide between the individual throttle bodies with longer
threaded rod and re-bolted together alternative I have also seen is use of extra nuts to re-space.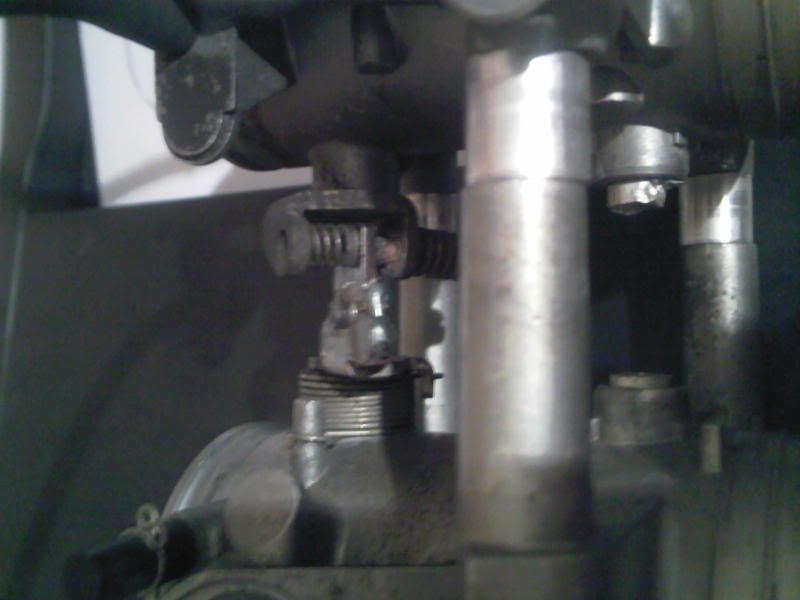 Once the throttle bodies are done next the inlet manifold.
I started with a steel injector blank plate I got cut from a gasket via shorttrack-motor-sport
(who sell via ebay), note that the injector sandwich plate blank is different from the zetec head
blank
inlet head plate as used for bike carbs (a previous set I made)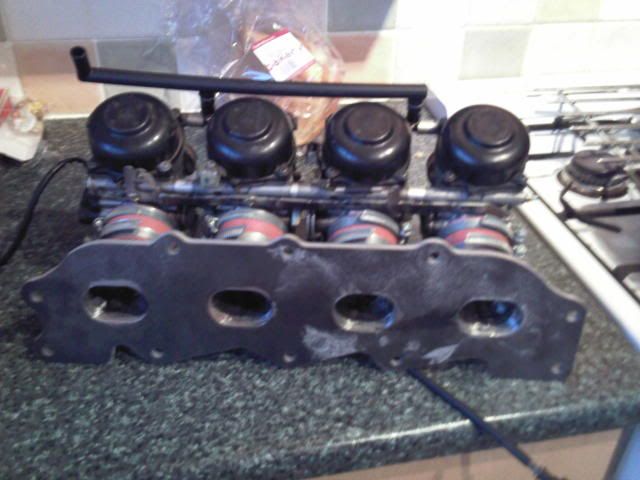 Blank required for sandwich plate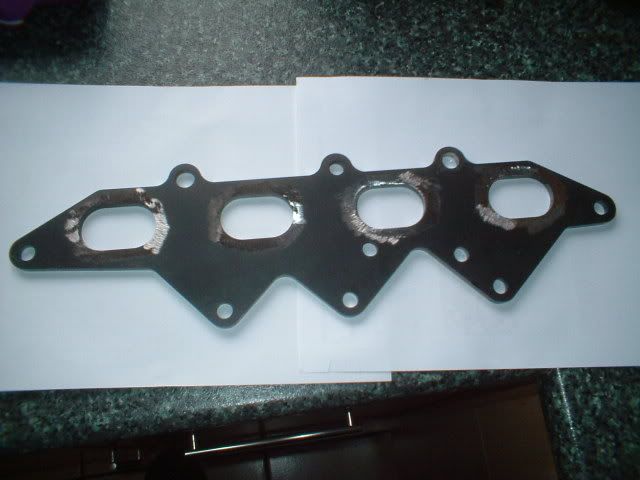 Ive recently made two manifolds first one currently fitted with GSXR600 throttle bodies with a
added bend in the manifold
And latest one with straight headers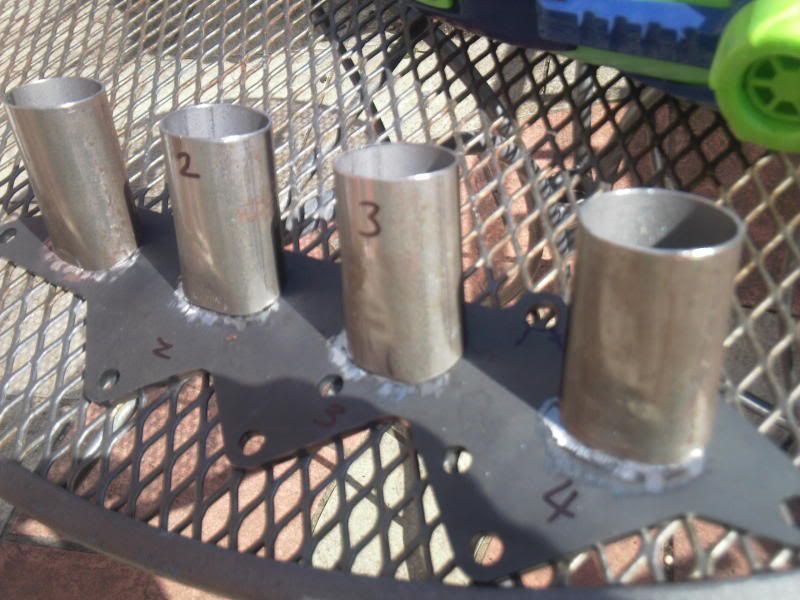 Firstly the blank needed a bit of home modification to miss the injectors and also for mounting
hole spacing
Found 44mm external dia 1.2mm wall steel tube works out right for the throttle bodies and oval
inlet ports when squashed.
The tubes were cut at a angle to match the injector plate
Squashed in a vice to oval as inlet port shape and then cut of the length of pipe, I squashed
them when still on long length of pipe to reduce distortion as if cut off to length and then
squashed the whole bit would end up oval.
Once all four cut off assembled the throttle bodies with mounting hoses to align and tacked
together.
Mk2 version
Mk1 version
Prior to fully welding I bolted it to a spare injector sandwich plate to deduce distortion, but it still
bowed up about 3mm at each end once unbolted but a few tugs in the vice had it flat enough to
run a file over.
During the squeezing and welding the headers ended up a little bit out of round but a squeeze in
the opposite direction with a pair mole grips had the round enough.
Quick clean up internally of the weld and a check over for leaks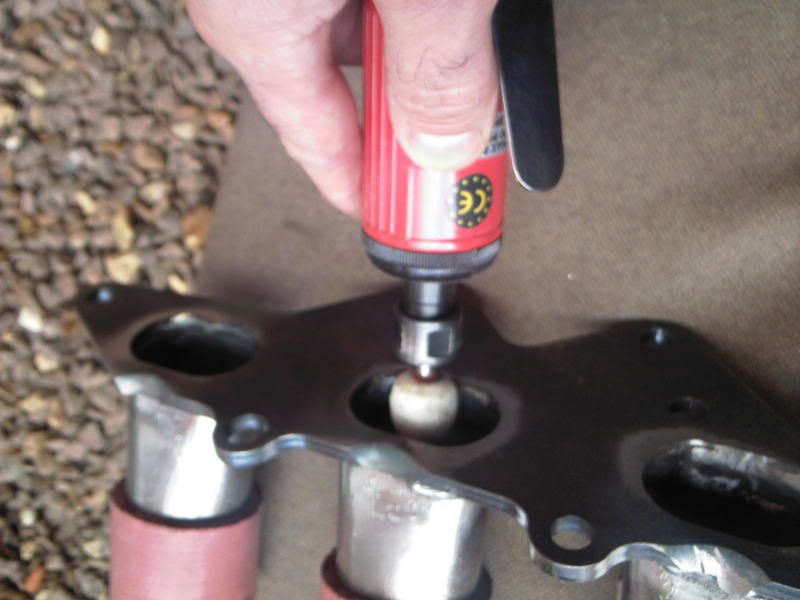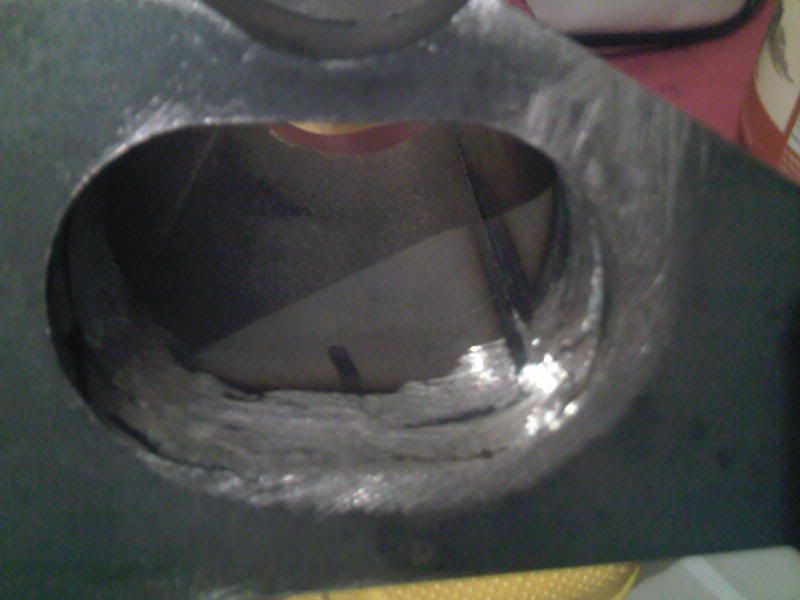 Final assembly
Mk1 version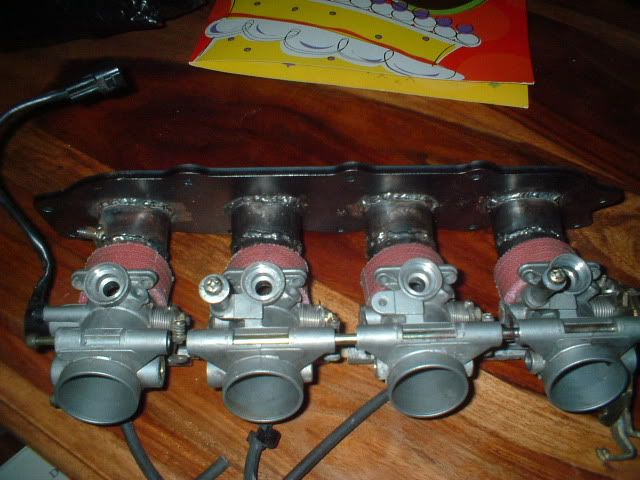 Mk2 version
Mk1 fitted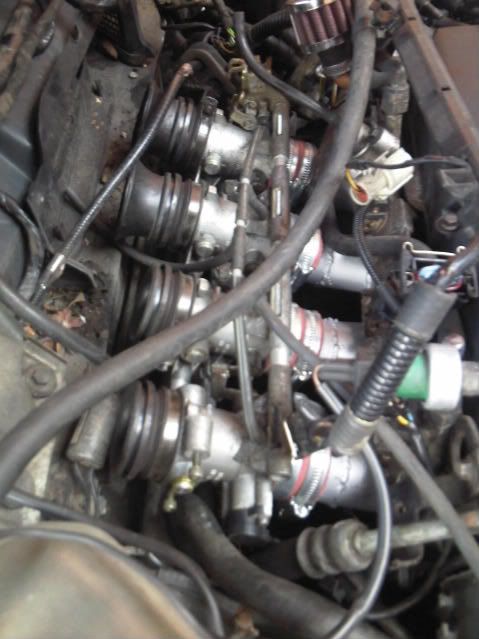 Will have to further add details of next stage another time but very brief
As Im currently running with the standard Ford ECU made a Fibre glass plenum to fit with the
MAF produced 150bhp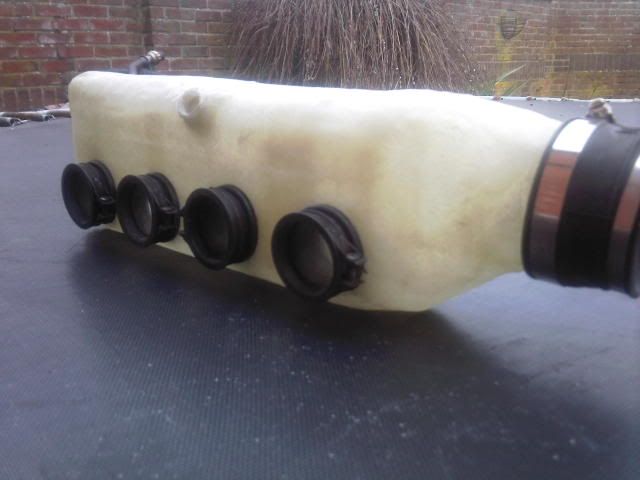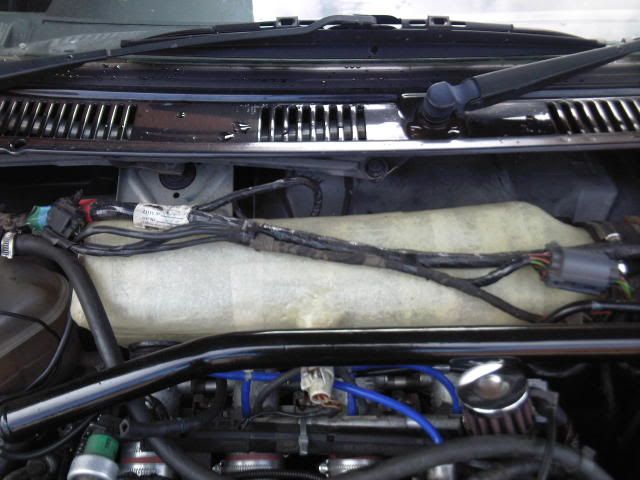 But the proposal for the Mk2 version is to run replacement programmable ECU with a panel filter.
Lastly the same principal applies to making a manifold for motorbikes carbs, just with a different
manifold blank, this are ones I previously made with ZX9R carbs