hello all...this is a guide on how to fit group A/ 4 wheelstuds. i will have some more pictures to add. i would also like to add this is not a cheap or particularly cost effective way round this. the studs nuts and wheel inserts are over 200 quid. the advantage of these is basically..you use a seriously chunky stud which centres the wheel alot better and is made from a better grade material than a generic stud..a normal wheel stud costs between 80 and 90p...a competition one is over a fiver each.
i know its going to be mentioned, you can get conversion nuts to convert inserted wheels to run on standard studs. these are on ebay for roughly 36 quid a set..if you have multiple sets of wheels for a car and a mix of inserted and non inserted wheels its a more cost effective option as once the studs are modified into the hubs...thats it pretty much!
well heres how to identify them. your wheels will have some rather serious looking inserts in the stud holes.
courtesy of compomotive..the picture below shows the difference
these have to be machined into the wheel..its much easier if your ordering your wheels new to have it done then. but as far as im aware they can be put in at a later date. but obviously you will incur the extra charges if you have normal inserts to be removed.
next up will be the quite blatant difference in studs. shown below again is a group A stud...and a normal type stud plus 13mm in length. but you will be able to see the competition item is alot more substantial.
i will post more pics into this when i do the others as i didnt take many last night. first off you will need a pillar drill or a method of drilling at precisely 90 degrees to the hub. any inaccracies here will mean the stud doesnt grip the hub. you will need to measure the studs to make sure. but typically the splined section is 9/16ths of an inch. this is the size the hubs will need to be opened out to..
start by removing all the original studs. copper mallet or steel hammer..it depends if your bothered about mullering the thread.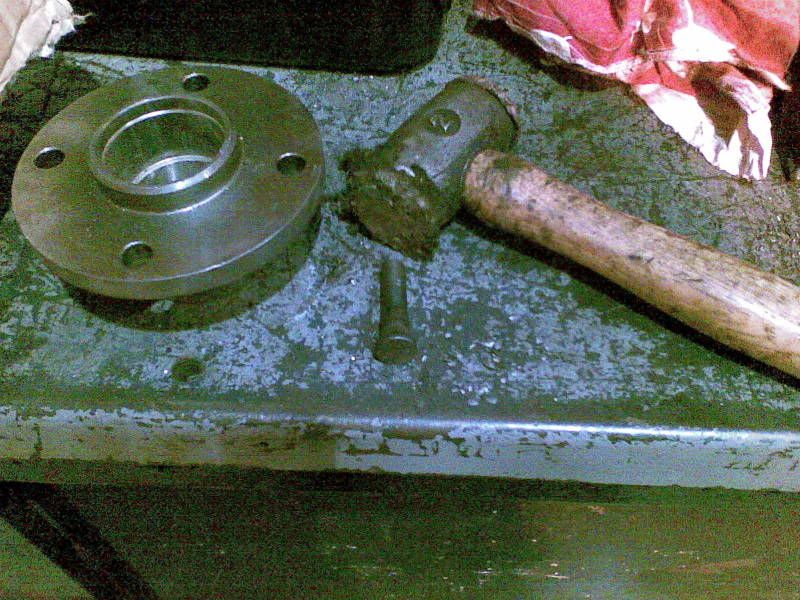 then clamp the hub into something substantial.i had at my disposal a smal drilling vice. make sure its dead level. and lubricate the holes to be drilled. cutting/tapping lube was used to do mine. steadily drill the holes to the desired size. drill all 4 before inserting a stud. the studs will now be an interference fit in the hubs.so with a copper mallet, tap the stud in. some force may be required..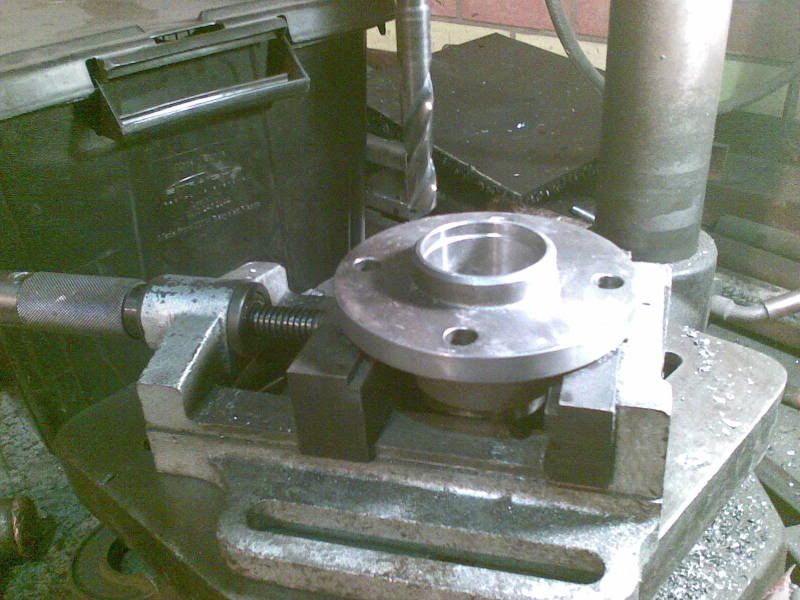 once they are in. place the nuts on the back, lock the stud with a spanner and do the nut up as tight as you would like it not to come off! once fitted you will have something that looks a bit like this. if your doing this to a drum brake hub the principle should be the same. altho i have done it on a disc brake hub.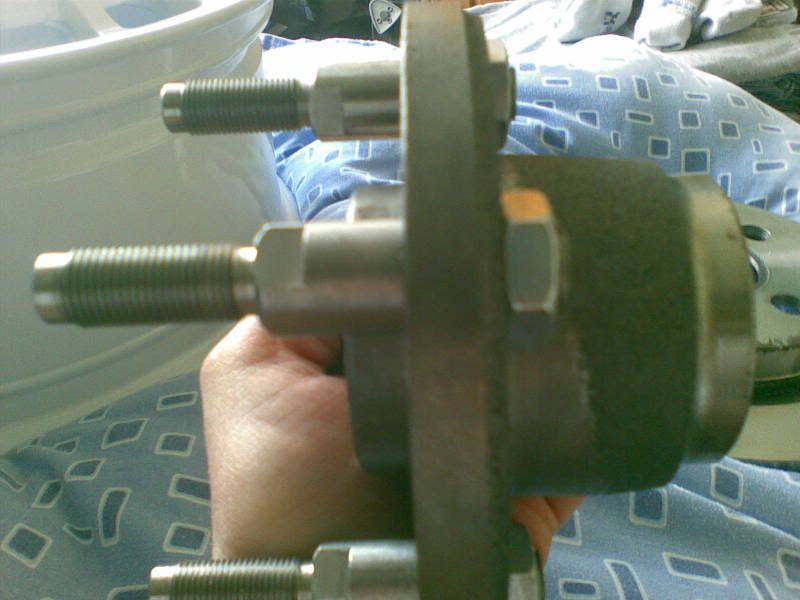 now you can see the meatyness of the studs!
next up you wil have to open up the bolt holes in the discs to go over the shank of the stud, again measure first. mine were 18mm nearest drill i could find was 19mm. but this does allow a small clearance so the discs wont rot to the studs. clamp the disc to a piece of wood and
then to the pedestal on the drill...again lube the holes your about to drill. and SLOWLY drill the holes out. once you have done this..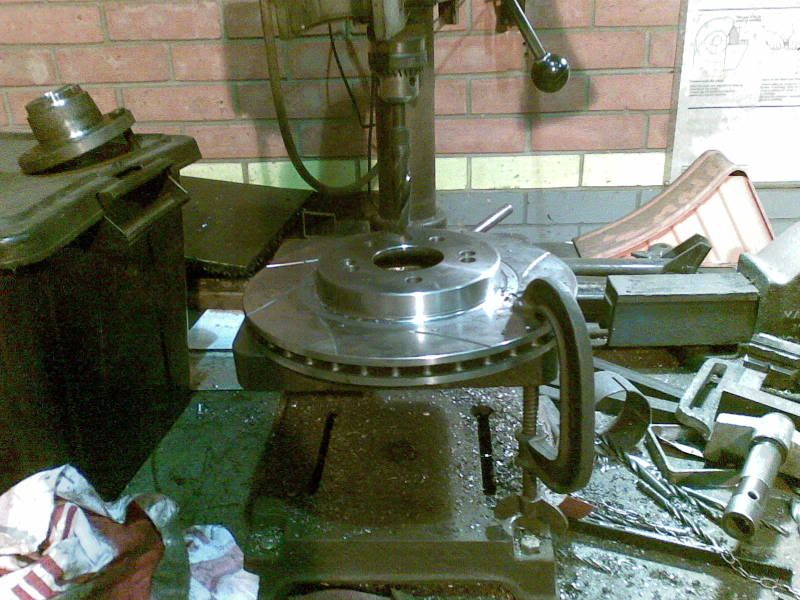 your hub assembely will look something like this.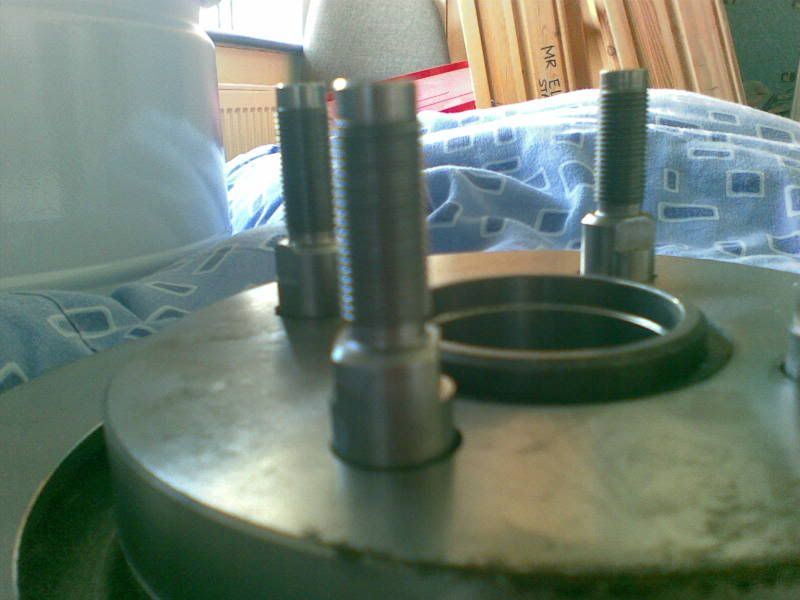 Modification of front hubs. heres the problem i encountered with the fwd type assembly.
the shots may not be overly clear on the problem. behind the drive flage theres 3 rasied bits of cast material. these foul the studs and prevent it from turning..the solution....
this little bad boy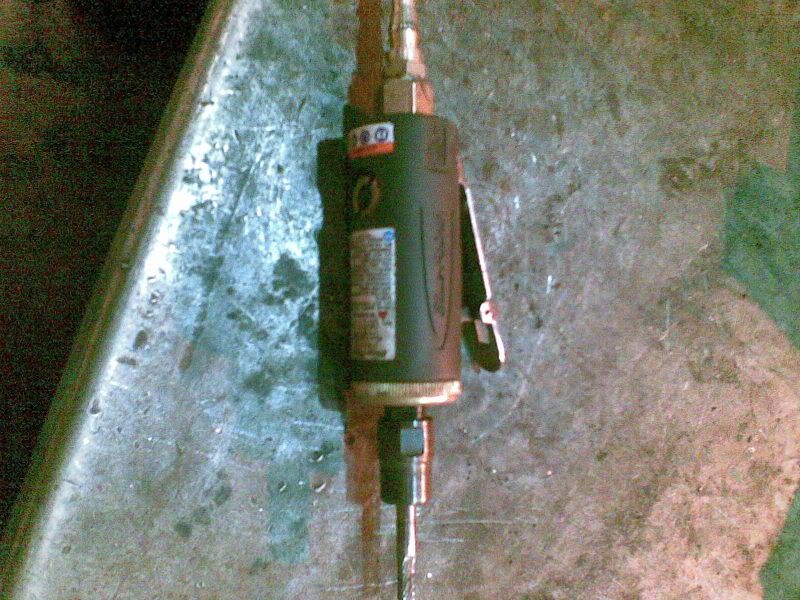 youll need to remove enough material to clear the studs with it..when your done it will look something like this..this needs to be done to all 3 of the raised sections. i know the picture looks rough as a bears arse..but i think that was the one i did at a funny angle i tidied that up later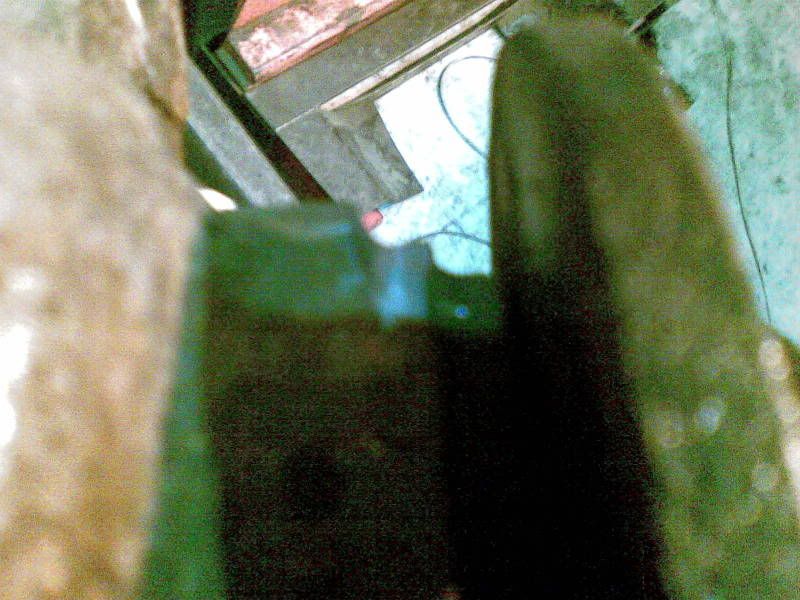 and finally i would like to add...there is no more important safety rule..than these safety glasses. when your dealing with drills and die grinders..the latter esp you create tiny fragments of metal which are flung about at high speed. so while i look a prat...id rather see my self looking a fool than not be able to see at all.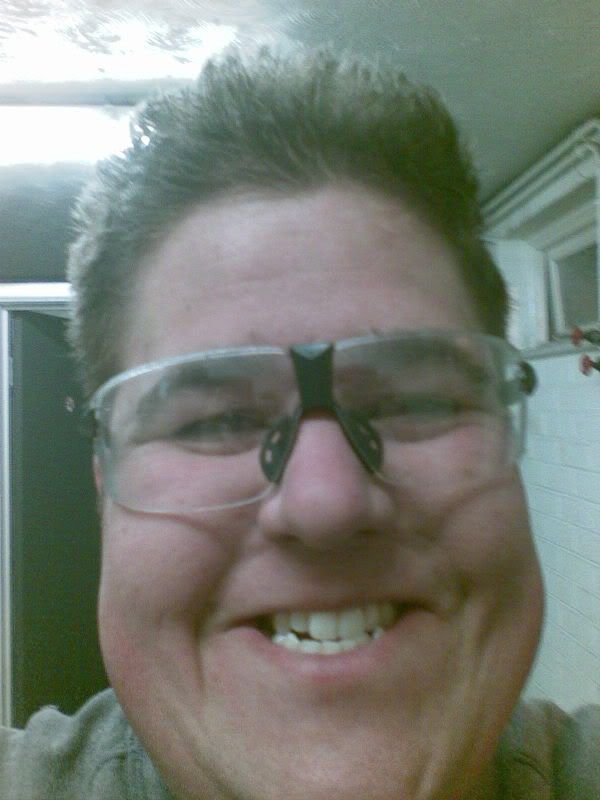 Jam