ben17southport wrote:
thank you babs...

Right chaps. who's heading from up north?

louis, percy? we could meet like we did that time for sixfields... was a pretty straight forward drive?

anybody else wants to get involved, let us know!
If im going then i will gladly convoy with you. Just need to see the penny situation.
How are you getting down there? Your car ready now?
_________________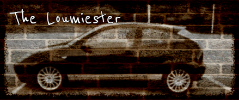 The Loumiester wrote:
Ford is not a decision you make to like, its a passion you grow up with.