Just thought I would make this because I had a random photo to put up.
Feel free to post any random pictures you have taken in here.
Me and my friend Leah went out last night and we decided to play with my laser pen and see if we could get any random funky pictures. So I was like 'go stand over there bitch' and she did as she was told, obviously.
We had the idea of something alien like and this is what we came up with in about 10-15mins after some messing around.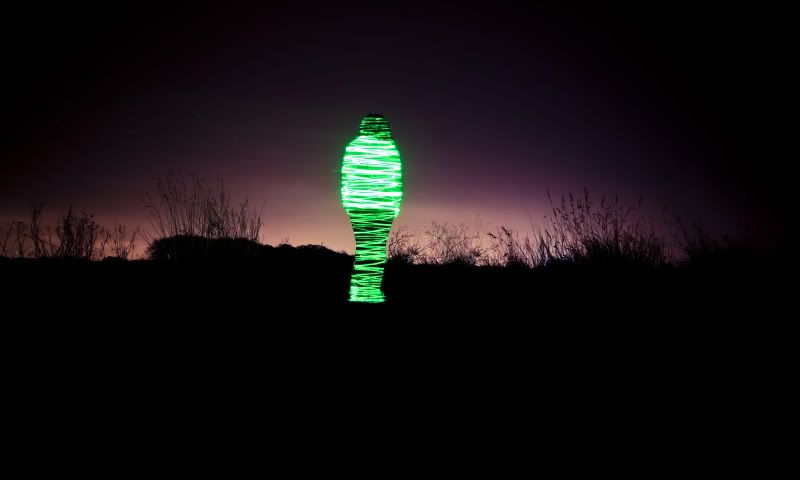 Its nothing special at all in all honesty, just random lol
You will see more random shit like this soon. Probably some light painting too in pitch black forests. We have some ideas to play around with. Just need some better weather!