2008 Fiesta ST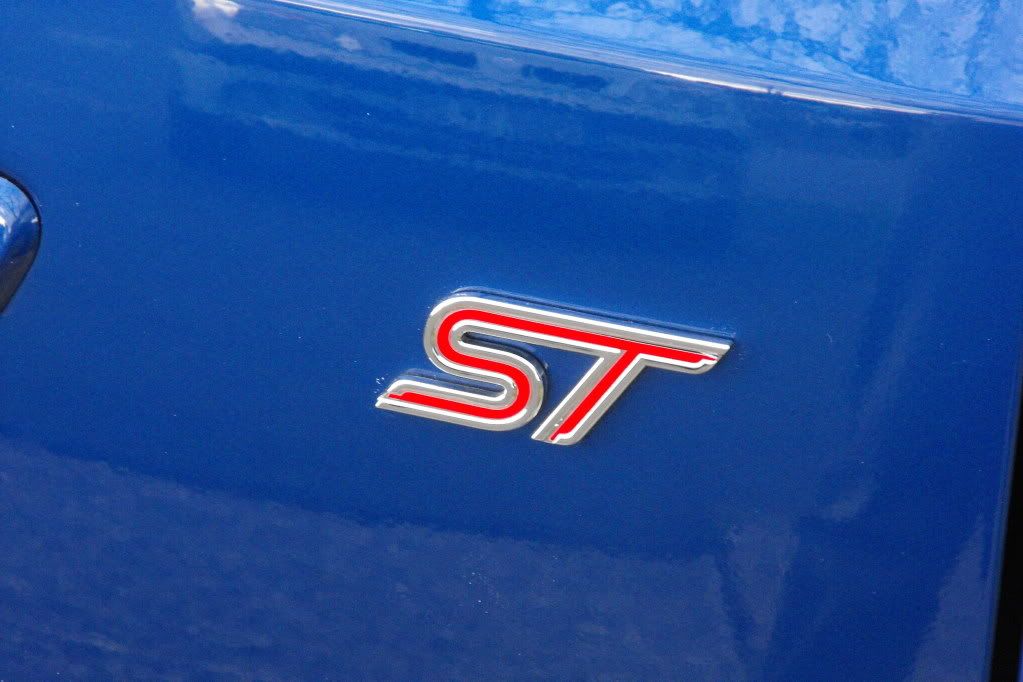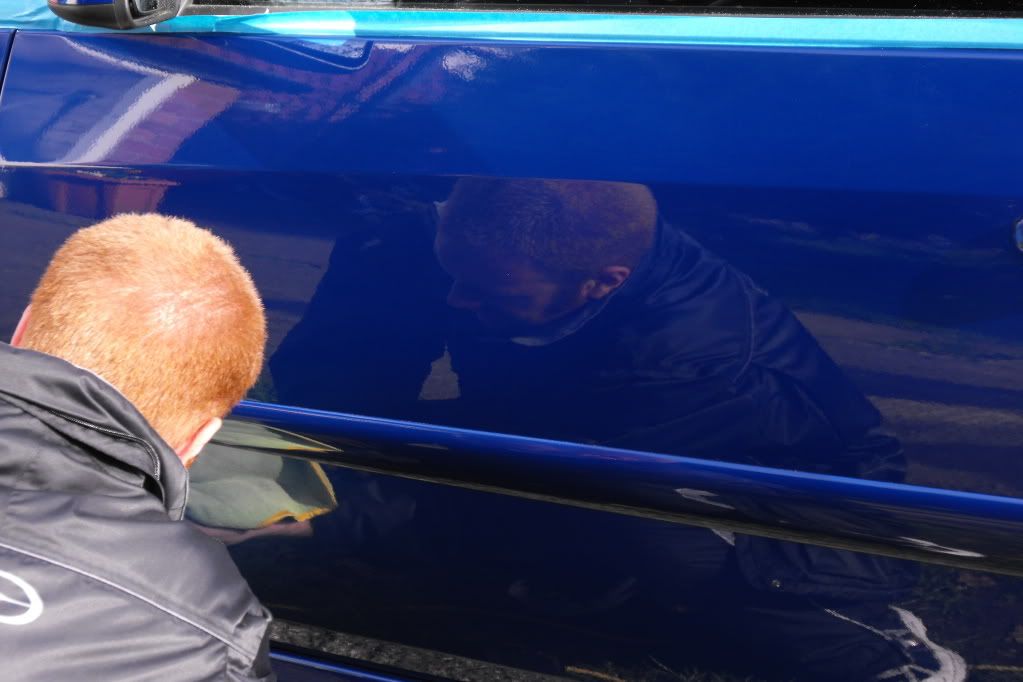 Spec:
* Performance Blue
* 17" Alloys with 205/40 Pirelli P Zero Nero Tyres
* Half Leather interior with blue dash trim
* Sony Gen 2 CD Headunit (impressive)
* 2.0 16v Duratec 148ish Bhp
* K+N 57i Induction Kit
* Detangoed Headlights
* Standard Brakes/Suspension etc
Mileage:
4400 Miles

This is my 3month review on my Fiesta ST. I picked it up brand new with delivery mileage for £9370 through
http://www.dealdrivers.co.uk
. As you can see i have added one or two miles to that
Exterior:
Styling wise, i think the ST is a good looking car, especially over the standard alternatives. The 17" alloys suit the car well (but are a PITA to clean

) and the subtle skirts and bodykit, and spoiler set off a good looking car. Just a shame that the rear light has come loose, as well as the front tow eye, so ford will need to address these issues, and now it has been detangoed, the car looks much better. Quite suspectible to stone chips though

The car looks all the better after its detailing session, but there is no easy way to reduce the orange peel effect. Cheers ford


Interior & Ice:
The seats are very comfy, and the half leather doesn't bother me much, as opposed to full leather it won't be freezing cold or boiling hot
The seating position is good, if a tad high, and even with the seat lowered as much as it can, its still a tad high for my personal liking

. Also the steering wheel is a smidge to big in my book, but thats no big thing. Ergonomically the car is good, with clear dials and instruments, and everything is easy to use. It is fairly well equipped with CD player, Sony speakers, A/C , PAS, Leccy windows, automatic drivers one (woooh!

) and steering wheel mounted controls for the stereo as well as a computer which shows: Outside temp, Average MPG (avoid if you want to stay happy!) Average Speed and Range, plus a settings and language menu
The stereo is impressive, with 4 speakers, it has a decent sound for a standard headunit, and i like it
i only have a base model so no bluetooth or 6 cd changer so i can't comment on that!
Engine
2.0 Duratec
148ish BHP 0-60 7.9 Secs 129mph
Impressive is this engine. Admittedly it is not the most powerful engine in the world, and it is a slightly thirsty bugger, with 27mpg being an average

but it is willing, has torque and has a nice sound to it, which has been greatly improved with the K+N
Even with a standard exhaust it has a nice rasp, and pulls right round to the red. Some people rev to 7000rpm, but with max power at 6000rpm or there abouts, i don't see the need. I am currently treating it to super unleaded, but there is no great difference, i am just hoping it treats me well now! With 143lb/ft of torque as standard, it pulls through low revs, but there is a noticeable difference as you increase the revs past 4000rpm, with it pulling nicely
Suspension & Brakes
A very good handling car out of the box
the tyres are not great in the wet, and i will be trying a different brand when renew time comes along, but the general handling of the car is great. Little roll, stays flat through corners, with good brakes out of the box
Personally, i think it would look better slightly lower, and i may invest in some eibachs, but i certainly have no complaints as standard. The ride is firm, but not harsh, but if you want a long distance cruiser get something else
Overall
A mixed opinion really. Ford have made a very good car in the ST, it is nippy, good handling, responsive fun car to drive, with good equipment levels and nice interior. Its a shame certain parts of the build quality have let the side down a bit, as well as the dealers...........
Good points
* Good looking
* Great handling fun to drive
* Responsive, willing engine
* Good equipment levels
* Impressive standard Stereo
Bad points
* Not the cheapest to run
* Ford build quality can vary!
* Dealers can be tossers
* Service costs!