Vehicle: Nissan Pulsar GTi-R, 1993
Length of ownership: A little over 2 years
Pictures:
In the snow: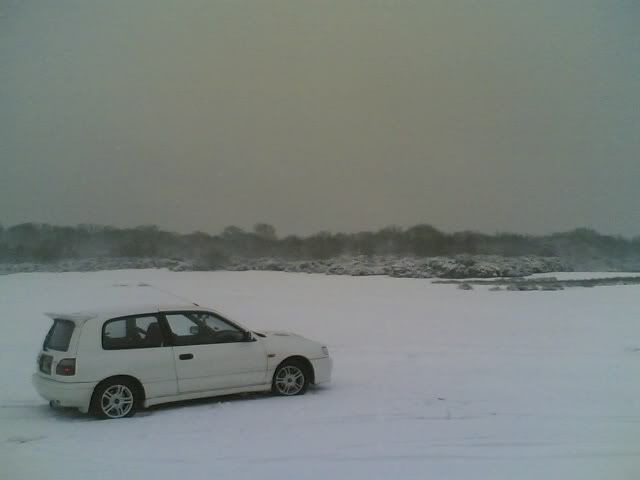 In Japan: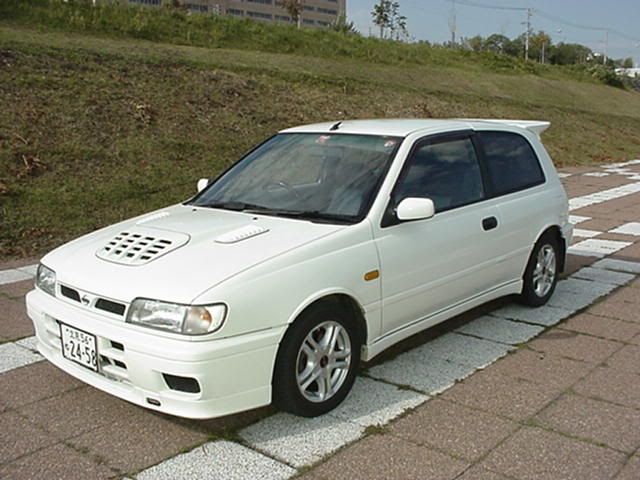 On me drive: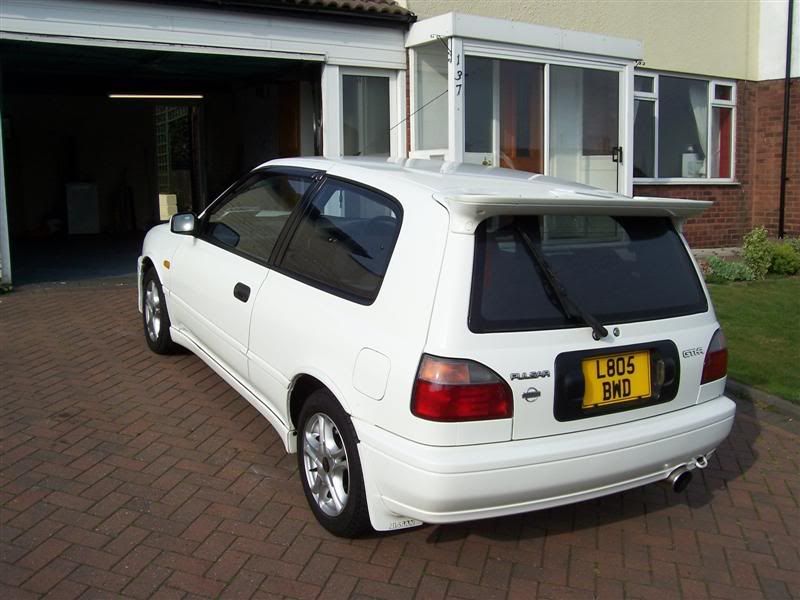 Performance:
I'm sure most people know what these cars are about, and have plenty of potential for releasing a lot power without a lot of mods. 227bhp standard, but can easily see 330bhp without any engine work needed (front mount, fuel pump and a couple of other things over standard setup are needed however). Standard boost runs at 0.65bar, but can be upped to 1.2bar with a boost controller and proper fuelling. A standard spec should see 0-60 in 5.2 seconds, but upping the power easily drops that to a sub 5 second 0-60 time.
Handling on standard spec is average, but there are plenty of upgrades available to stiffen the car up and help the chassis handle corners quicker. So a bit of money must be spent on polybushes, stiffer and lower suspension, strutbraces etc in order to maximise the handling. Although, due to a rather heavy front end, the rear can be a little light and skittish which you must compensate for with a bit of faith in the permanent 4wd system (50/50 split) to pull you out of any hair raising moments.
Comfort:
Being a 15 year old car (some are now 18 years old!) the design of the cabin is far from what's expected by today's standards. However, for a car this age, the layout is made to show everything you need. Boost, oil temperature and oil pressure guages come as standard and are placed in the centre of the dash, and are easily readable. The steering column is adjustable to ensure you are comfortable when driving. Electric mirrors come as standard, and are adjustable inside the cabin aswell as being foldable for parking in tighter spaces. Air conditioning was also a standard feature, although in order to save weight and provide more space in the engine bay, many people remove it. Climate control was also provided on 93 and later models.
The seats are not much to look at, with a rather bland colour scheme, but they are surprisingly supportive when cornering hard. There are also many optional extra's available but some are very hard to come by. On mine, an air purifier is attatched to the headlining in place of the stadard interior light. I also have what's believed to be the only air bagged Pulsar in this country, with no other evidence of any others in other countries in the communities at least.
Overall, quite a cosy environment inside the Pulsar, with the transmission tunnel providing a healthy rise in the middle of the car, without being too intrusive. Gearstick is easy to reach and is quite short and tight, even as standard.
Reliability & Running Costs:
Group 20 Import for insurance is what kills off a lot of people owning this car. So it's far from cheap. If however, you are an old git like myself, that's not so much of a problem. On average, you can expect no more than 20mpg for general driving, although on long motorway journeys, this can rise a little bit, maybe to 25mpg. If petrol consumption is a concern of yours, avoid this car like the plague. Personally, I've had it down to a cracking 8mpg! But it was fun doing so!
One of the myths about this car is that you can't get parts for it for love nor money. This is simply not true, thanks to those who are breaking them. In the Pulsar communities, there are people who hold alot of stock of second hand parts to help you out if you should need it, and Nissan in general are able to get most parts (granted, they are quite expensive), although you will have to wait for them to be ordered in.
Breakdown wise, yes, I've had a few problems. But what do you expect for a 15 year old performance car? I'm aware they have their problems, but mostly, it's usually a sensor that decides to give up the ghost, and therefore disable the car, or puts it into limp-home mode. In regards to getting things fixed, you'll find you become a dab hand with a spanner. Although, there are those on forums who specialise in working on these cars, who have a lot of experience with them. I personally will NEVER take this car to a garage, as I have my own personal mechanic on call pretty much, who has helped me out loads and diagnosed problems with ease.
Security:
The first thing I done when I bought this car was to get a decent alarm fitted. There is nothing as standard, only a boggo immobiliser. The problem is, whatever car you own, if a thief wants it, they'll take it, no matter what, but it's better to have a bit of peice of mind in my view, and do anything you can to put them off.
Good Points:
Performance. That's what it boils down to with a GTi-R.
Bad Points:
Running costs, petrol costs, and keeping it on the road!
Summary
Overall, I've never driven a car quite like the Pulsar. It puts a smile on your face everytime you drive it, and when it's running spot on, it shocks and upsets alot of much more expensive and exotic cars. The main peice of advice I'd give to people though is don't expect a car like this to be perfect. It will let you down from time to time, it can be costly to repair, but when its running right, it's a pleasure to drive! The good times outweigh the bad times!
_________________


Quote Clarkson, Top Gear, 17th July: "I'm not having a stroke... just driving a Nissan!"
Quote Ry, Mallory Park, 3rd Dec:
"Ahhhh crap... Just a bit too over eager really!"
"I used to be an adventurer like you, but then I took an arrow in the knee"