Vehicle: Ford Fiesta Mk4 1.4 16v
Length of ownership: 16 months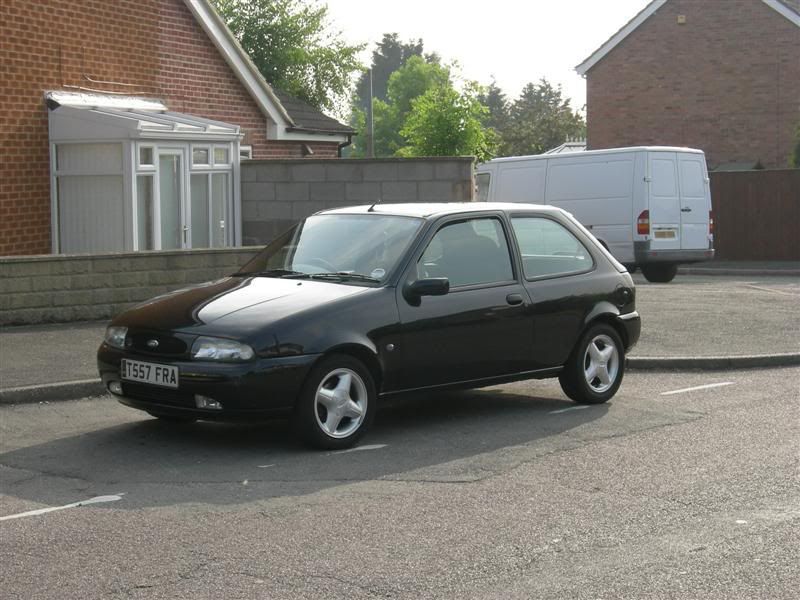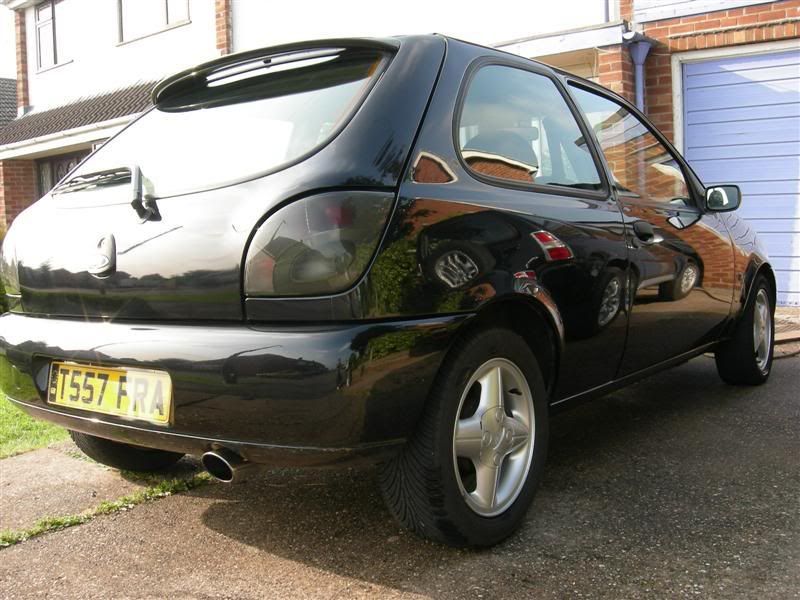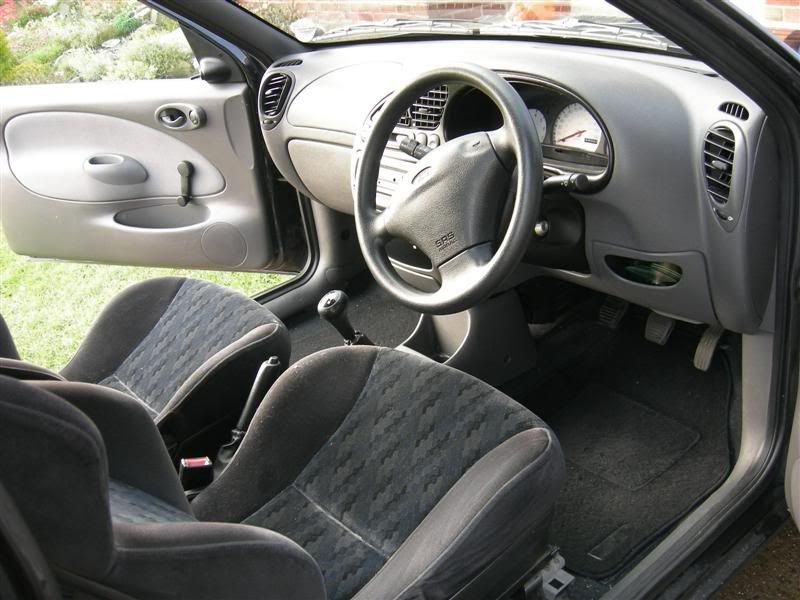 Being as it was my first real car, for many months it felt quite quick, and indeed it was nippy for a 1.4 - 89bhp fast I was told at the time. Faster than most 1.6 Si's, when it was RR'd it came back at an impressive 94bhp which made sense. The full stainless took away some top end torque though and made it drink a little more, but that's what exhausts do on most N/A cars for the pursuit of BHP. After learning to drive a bit better I realised that it handled like a boat, make no mistake. And I didn't want to slam it as I couldn't afford to slam it with anything decent, so I opted for some Eibachs from my local Ford. To this day I could not beleive a simple set of springs could improve the ride quality so much, gone was the boat like fashion and body rolling understeer. Now I had a firmer ride which I could conquer the world with. It rocked.
The brakes were never any good, but generally unless it's a newer sporty Ford, the brakes they tended to make for the mk3/4/5 sucked. At least they got it right eventually, as you can clearly see on a FRP. I didn't mind that much though, at the time I just wanted straight line speed, as the steering and braking never inspired me with confidence, but who am I kidding, it was never a sporty model, they never made a sport Mk4, they skipped it and went for a Mk5 ZS. And I was never prepared to swap bits over. In the end, I realised that no matter how many insane modifictions I had planned, I had a small budget, and regardless of anything else, it was a cruise mobile that was nippy, with a great sound system and cheap to run. Suffice to say the Mk4 wasn't about performance.
Comfort? Well, the standard granny seats weren't great, but neither were they bad. However I swapped them for some FSi seats, and my god I was happy with them. The interior was a dark grey which I liked, I couldn't find one with the darker interior, and too many Mk4's have a the light cream interior. I hate cream. If every car interior I have is simply black I'd be happy. But enough of the tangent, with a simple change of the seats, everything fitted perfectly, and there was even a tray under the steering wheel to keep my mp3 CD's as you can see in the picture. Nice white dials (same as a lot of Ford's) and a generally pleasent car to sit in.
Running the car was easy. I had a costly cambelt change shortly after I bought the car, along with some new droplinks and tyres, but most of my money went on modifications. It never failed me once albeit a small problem with the imobiliser in my key, always flew through it's mot's and treated me right even though I raped the car from cold quite a lot. It was my first car, I didn't even have an oil temp guage, how was I to know oil took THAT long to warm up
As soon as the water temp said yes, I was happy. I wanted to make it scream with induction noise down my street. and with an average of about 40mpg and cheap tax, I couldn't of asked for more.
Good Points
Cheap to run, and perfectly reliable if looked after.
Suprises many a 1.6 Si and Corsa alike
Has the potential to be a beast - Look at Dodge's mk4.
Bad Points
Some interiors are horrid
Looks are like Marmite
It's not really a sporty car
Summary
It was perfect for me at one point in my life. A great car. I held on to it a bit longer than I should have but it treated me extremely well. I'd advise anyone to get one as a first car, and if you have the money, some coilovers, bigger brakes and a 1.7 lump will shock many! Personally, I was happy with my sound system, great mpg and easy drive.
I still see some now and it really does make me turn my head, just like say, a Skyline GTR would.