Vehicle:
Ford Escort Xr3i 1987
Length of ownership:
5 Months/5000 miles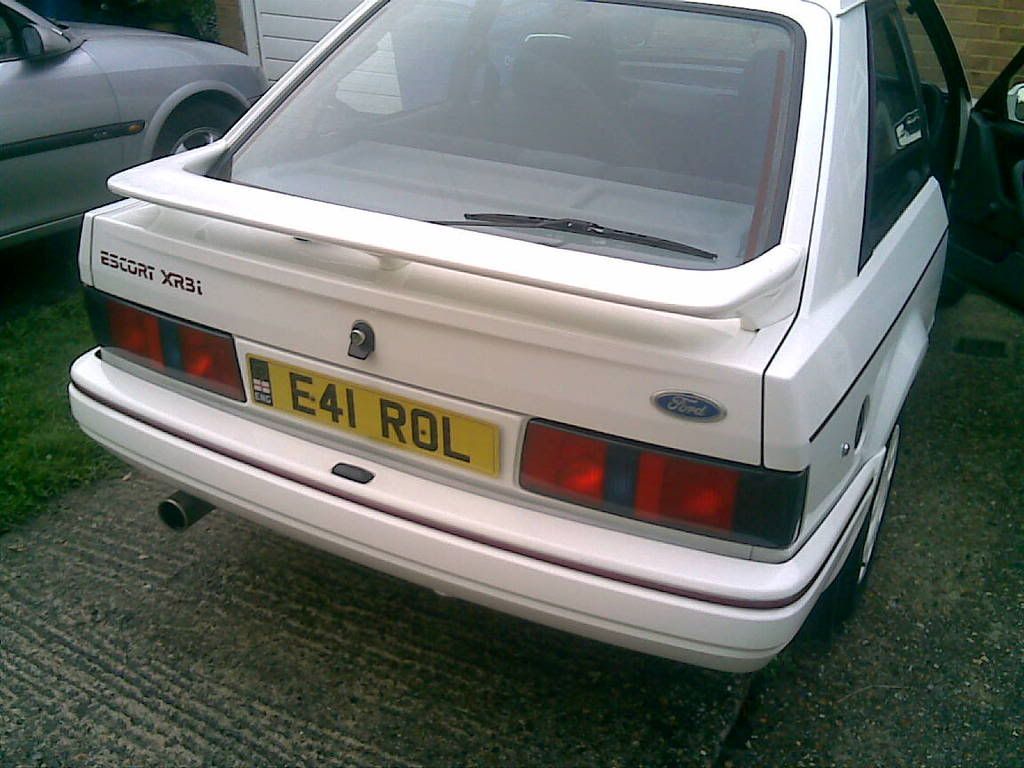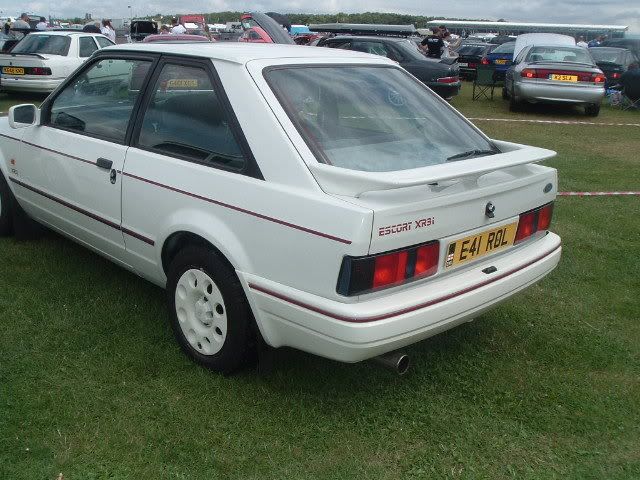 Performance:
105bhp, 118mph, New 0-60 9.4 secs (FF 2008: 11.77)
Comfort:
Seats were very comfy, (recaros more so) interior is basic really, 3 speed fan, sunroof, windy windows

but its simple and works.
Reliability & Running Costs:
Never broken down, only had to put 2 tyres on it and service it, returns a decent mpg for age
Safety & Security:
Security: Ford alarm from 1987 Safety: Er, Not much!
Good Points:
1: Stands out a bit now
2: Performs ok for what it is, and returns a decent mpg
3: Nice to drive
4: Gets a reaction
Bad Points:
1: Lack of decent alarm
2: Low gearing
3: Notchy BC Gearbox!

Summary
Overall, i love the xr3i, its not the fastest car admittedly, but it is nice to drive, and the reaction it generally gets is good. Cheapish to run and parts are generally inexpensive, as the parts can be found across the range. Apart from monitoring the bodywork condition, its a pain free car
_________________
FACT wrote:
Ford is not a decision you make to like, its a passion you grow up with.
RIP BEN ELVIN (JAM)
6.6.84 - 3.10.12

- Gone but not forgotten - The below sums you up chap
Ben Elvin "Jam" wrote:
Through serious illness you meet some inspiring and determined people. its the best we can do as human beings to inspire and drive the determination of others. Ben.