As some of you may know by now, ford in their wisdom have stopped making the rear anti rollbar brackets for the mk3 fiesta and as they rust away and break causing the car to fail its MOT, this is a bit of an issue!
AshSi, however, has managed to find a guy who will make stainless steel ones (which are actually better than the ford ones) as can be seen in the pics below.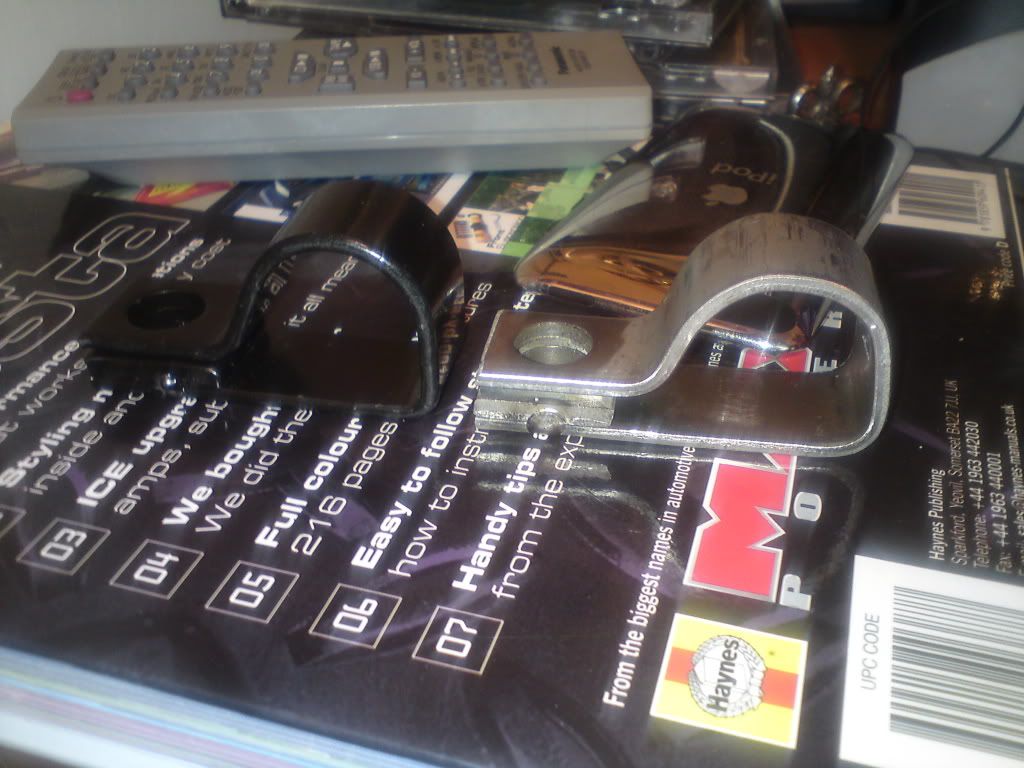 As you can see they are very very good replica parts and ideal if your car fails an MOT on these brackets.
Basically, if we can get a few people interested in this we can get them done cheaper or if not, you can post up here and we can get some made up and sent to you.
Prices are £6 each if they are bought separately.
Post up here if you are interested