For my Birthday gift i had a try out in 4 supercars, and finally used it this month, which thankfully until we left the track in oxford, was a dry day
Here are pictures, I let Emma go out in a Yellow Lambo aswell seeing as she saw me having so much fun
I have included Photos and, from driving them, what i thought of them
Aston Martin V8 Vantage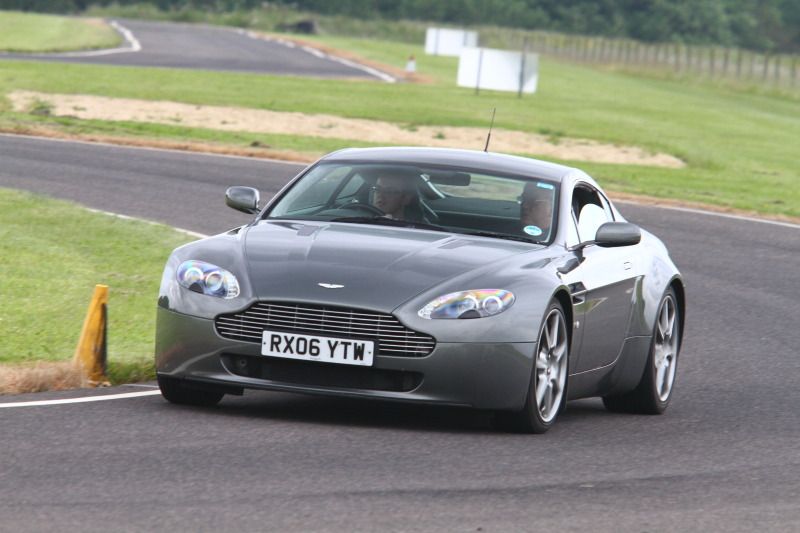 No doubt the best looking car of the day, and the most comfortable, the V8 was rather quiet most of the time, and the wave of torque you could really feel through the gears, you know theres a v8 under the bonnet but its quite dignified and more wallowy, great interior too
Lamborghini Gallardo V10
A bit Audish
Albeit not as bad to drive, turning circle is awful

But the engine is just awesome, taking it up through the revs was like the Focus, gets better the further you push it, and surprisingly not that uncomfy and lots of luxury, the gearchange was awesome on this car aswell, good handling similar to the aston but a bit more firm
Ferrari 360 Modena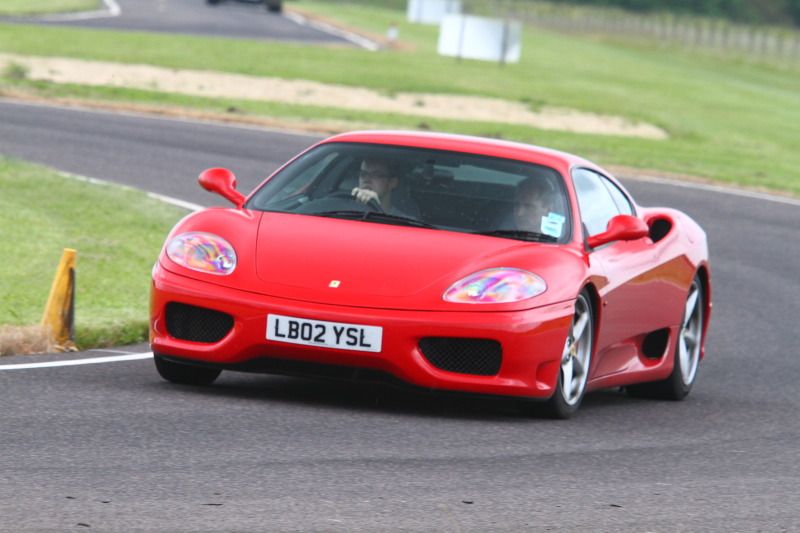 Not the best looking Ferrari made, or the most practical inside, and if being a bit harsh a little uncomfy, but you really didnt notice this, the steering is brilliant and the car was sat on the track, the gizmos make you feel like schumacher, handles excellently almost like a go kart oh and the noise from 5-8k is biblical, to be fair i did make a mess of myself
Great car, just a shame its not as good to look at as the aston
Porsche 911 GT3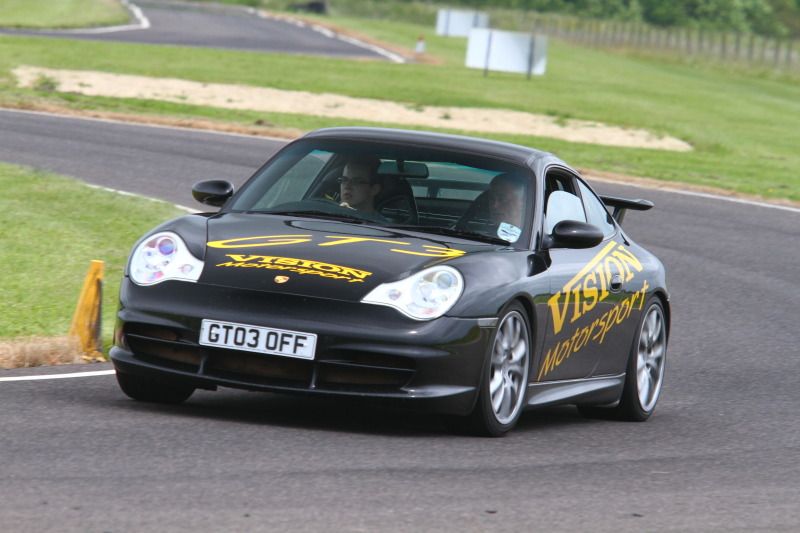 You may notice the smiles in the Lambo and the Aston, but less of a smile and much more concentrated faces in the Ferrari and the Porsche, that would be making sure i dont muck up, the instructors were making sure we were pushin the cars through the bends and down the straight and that brings us onto the Porsche as ive recieved a slating over it. Yes it is not a Ferrari with the soul the red paint and the engine is in the wrong place, but for a Track day weaon, good lord!!!
Handling is spot on, no gadgets to help you out, back end kicking out, gearbox is tight as a nun, the brakes require lots of pressure and put you through the screen and though it sounds like a tractor as low revs at high revs it sounds sick, arse on the floor in a big bucket seat with 380bhp and roll cage stripped out, utter fun to chuck round the track, i want one!!
Oh and to add Emma in her Yellow Lambo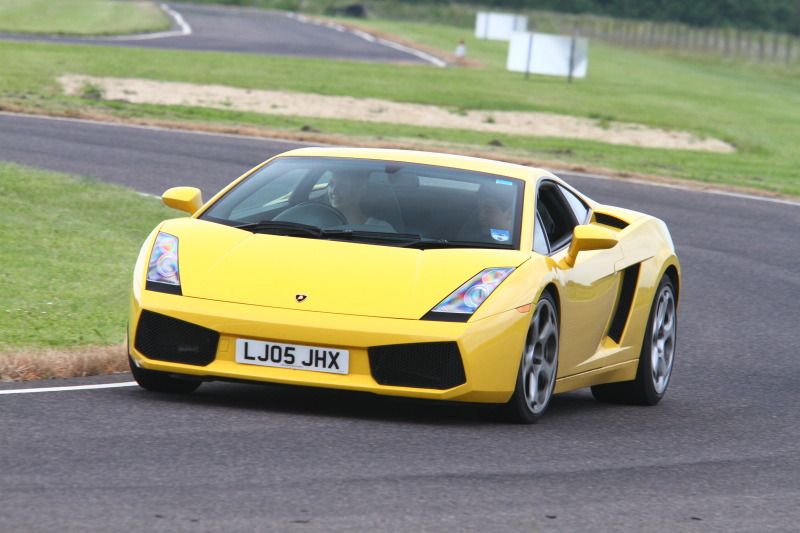 _________________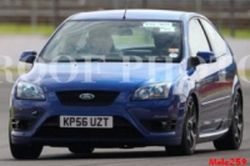 FACT wrote:
Ford is not a decision you make to like, its a passion you grow up with.