Welcome mate, car sounds nice, get some pics up.

Have you thought about itb 1.7 puma lump? Iv heard of good performance from then.

Then there's cams, chris zs got 151bhp from his 1.6 through cams and remap.
_________________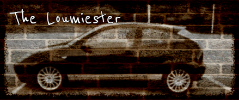 The Loumiester wrote:
Ford is not a decision you make to like, its a passion you grow up with.